Graduation Rate and Requirements
For five consecutive years, public charter high schools have consistently exceeded the four-year citywide averages for: African American (72.6% graduated), economically disadvantaged (74% graduated), and Hispanic (79.2% graduated). Trends vary widely from school to school, with nearly all the schools earning a graduation rate above the city's overall graduation rate. The 2017 graduation rate for public charter students is 73%. 95.8% of HS graduates (not including students who attended alternative HS) were accepted into 4-year colleges.
Additionally, DC PCSB verifies the status of students in grade 9 to ensure they are on track to graduate in four years. This is one of the indicators on the School Quality Reports in addition to the high school graduation rate.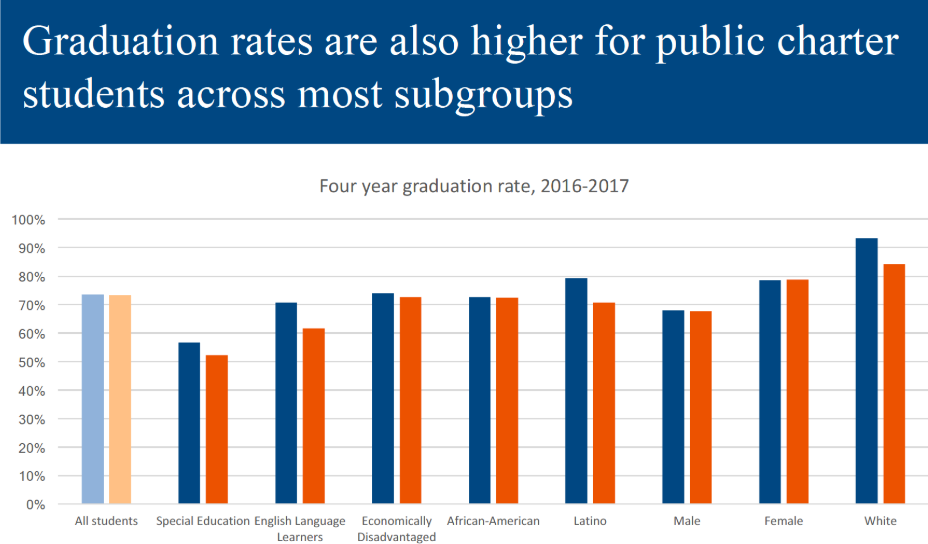 Graduation Requirements - DC Public Charter High Schools
Additional Resources