Revised Accountability System
As an authorizer, the accountability framework is one way we identify bright spots to share with others and identify opportunities for school improvement. Our goal is to increase student achievement.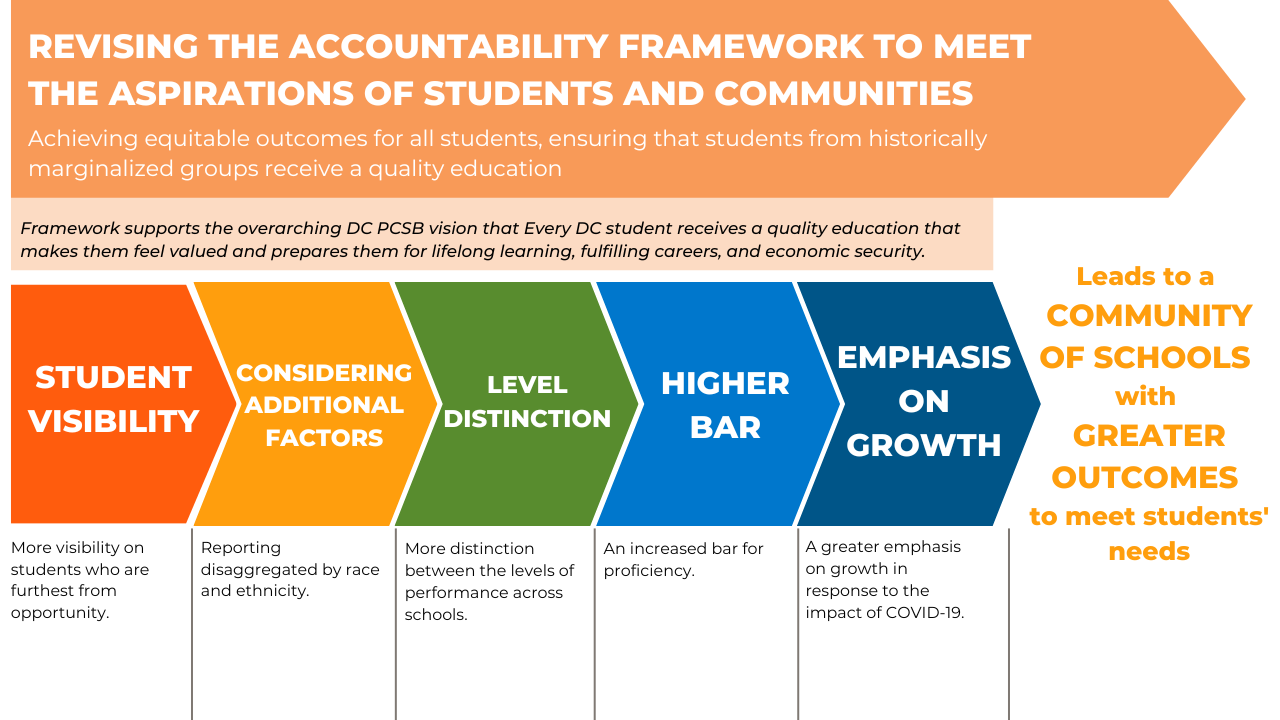 Revising the accountability framework supports DC PCSB's  overarching vision that Every DC student receives a quality education that makes them feel valued and prepares them for lifelong learning, fulfilling careers, and economic security.
We fundamentally believe that Schools should produce equitable outcomes for all students, ensuring that students from historically marginalized groups receive a quality education.  Our previous accountability framework ( referred to as the PMF or Performance Management Framework) was not designed to consider student group performance in this way.  In order to facilitate this expectation, the are revising our accountability framework to include (See picture above): 
More visibility on students who are furthest from opportunity

Reporting disaggregated by race and ethnicity 

More distinction between the levels of performance across schools

An increased bar for proficiency 

A greater emphasis on growth in response to the impact of COVID-19
Moving from Three Tiers to Five Levels
Notably, our revised accountability framework will be shifting from a three tier to a five-tier system. This is to better highlight each schools' strengths, and better evaluate them – especially for schools whose performance was high but which got lost within tier 2, where most schools tended to land last score period.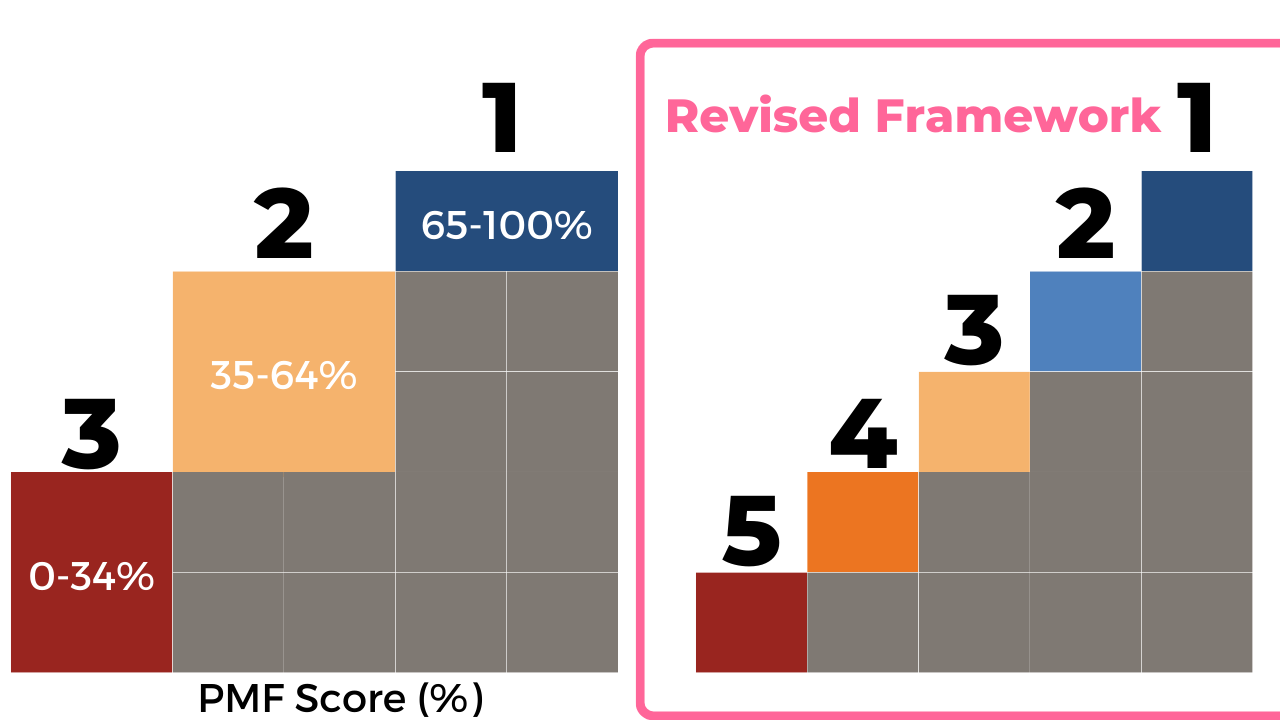 To learn more about the framework and our ongoing work, click HERE. 
The last accountability scores, with our Performance Management Framework (PMF), were released in school year 2018-19.