Several of public charter schools have started their new school year, which allowed students and staff an opportunity to take in last Monday's solar eclipse together. Local media took interest in these educational gatherings. WJLA visited Center City PCS - Petworth campus and a reporter from WAMU hung out with DC Bilingual PCS.  
"It looks like a crescent," said Briahna Tyree, a fourth grader at DC Bilingual Public Charter School in Northeast D.C. "It's a crescent sun." Students at this school started learning about the eclipse at the end of last school year. They were given suggested activities to learn about it over the summer before they watched it on the first day. Money was donated to the school to purchase special eclipse glasses for all the students and staff. Emily Kuller, a fourth-grade teacher, said her biggest concern was safety — which she reinforced shortly before the students stepped outside.

"I don't want to scare you all, but I'm going to scare you a little bit," Kuller told them. "Do not take the glasses off." When Kuller took her students outside, she brought iPads and had the students log temperature and cloud coverage while they watched the eclipse. But it was hot and soon, students lined up to go back inside to finish their first day. "It makes the first day more special," said student Hernan Cortez.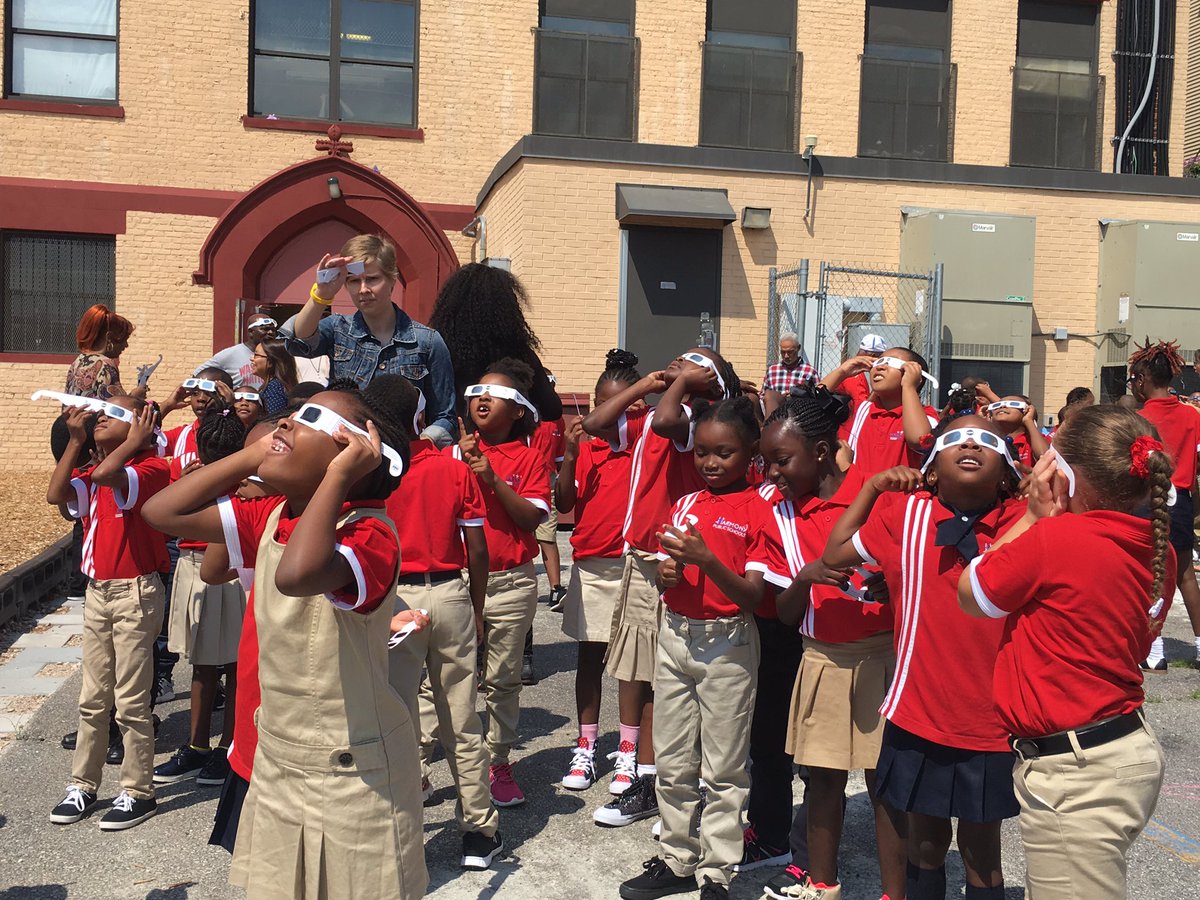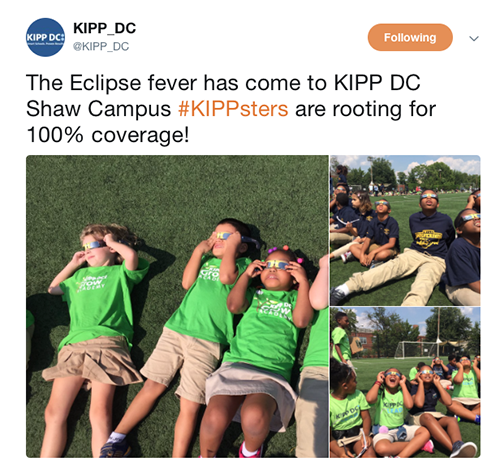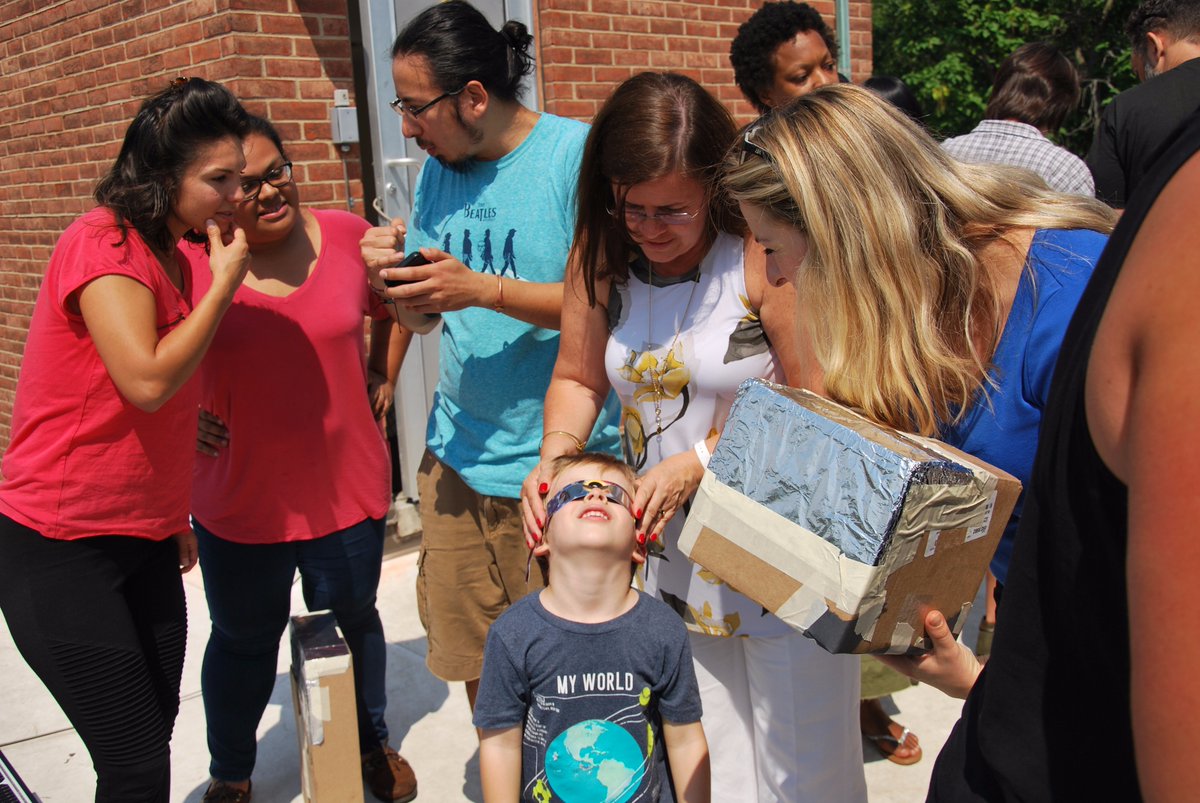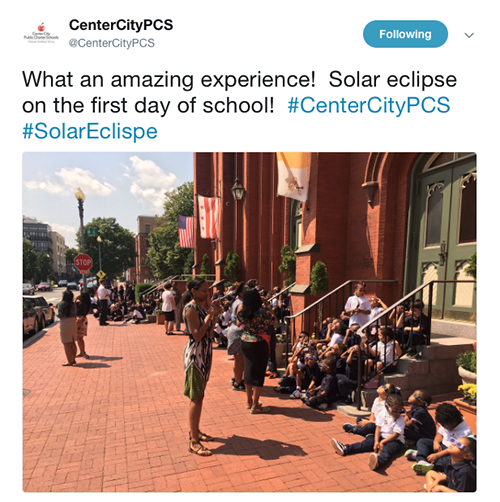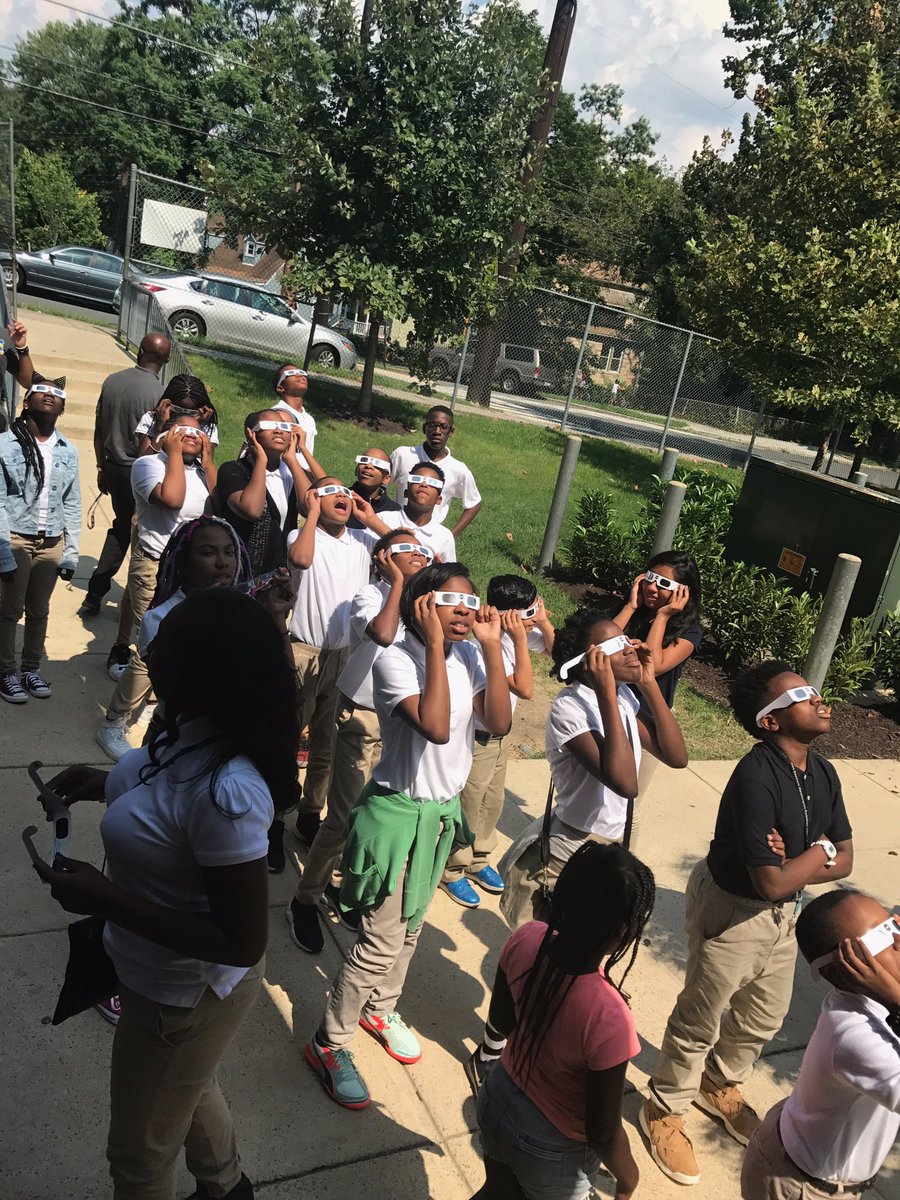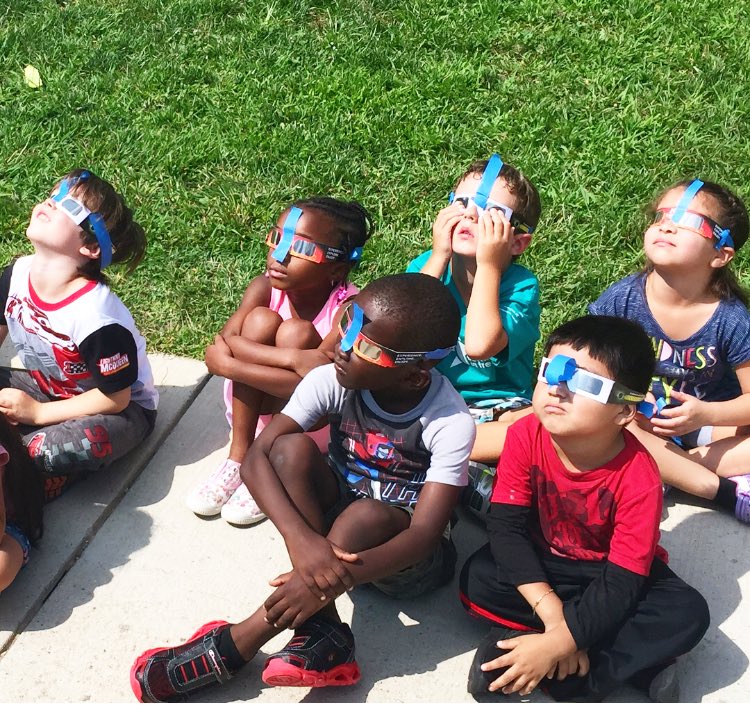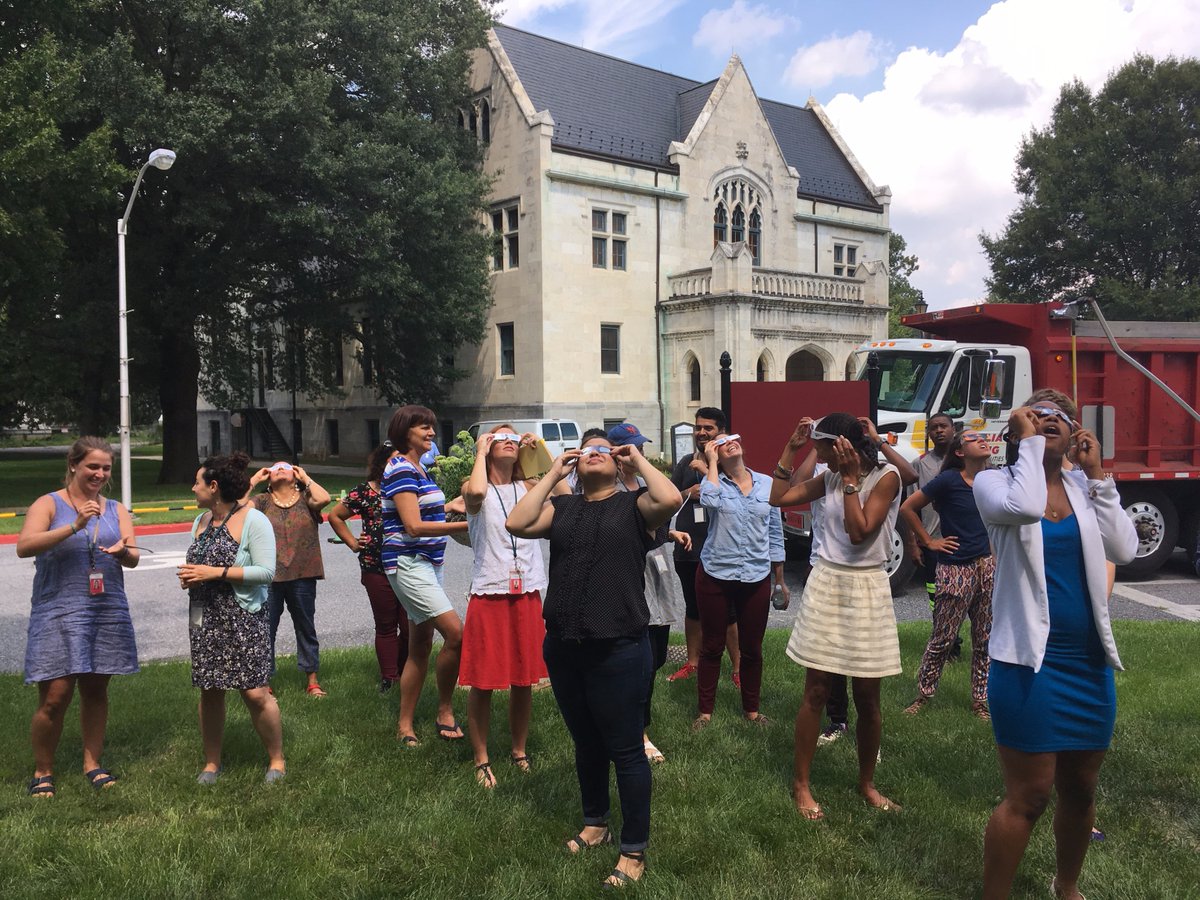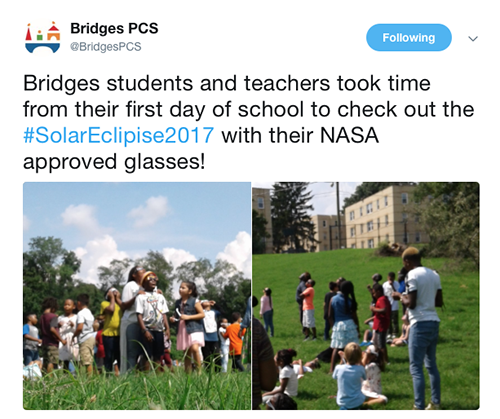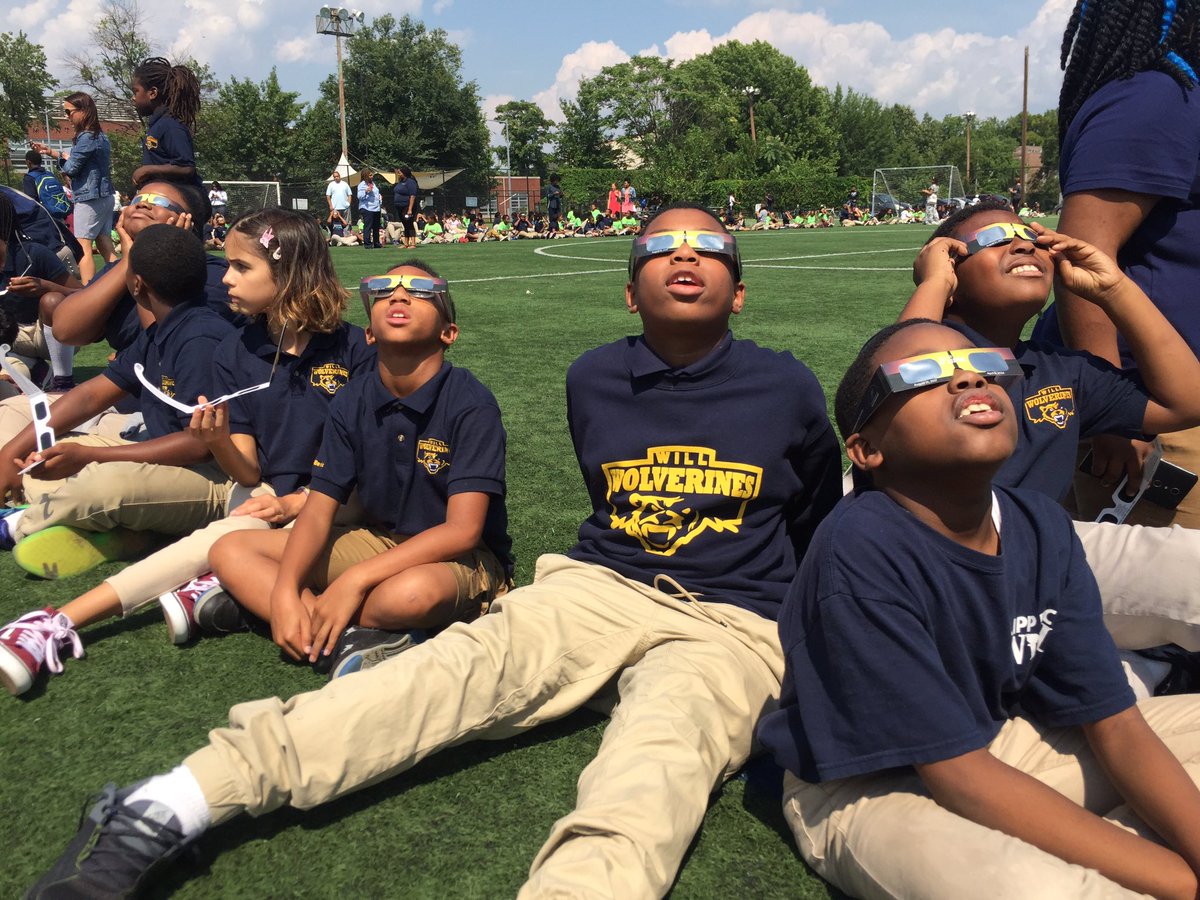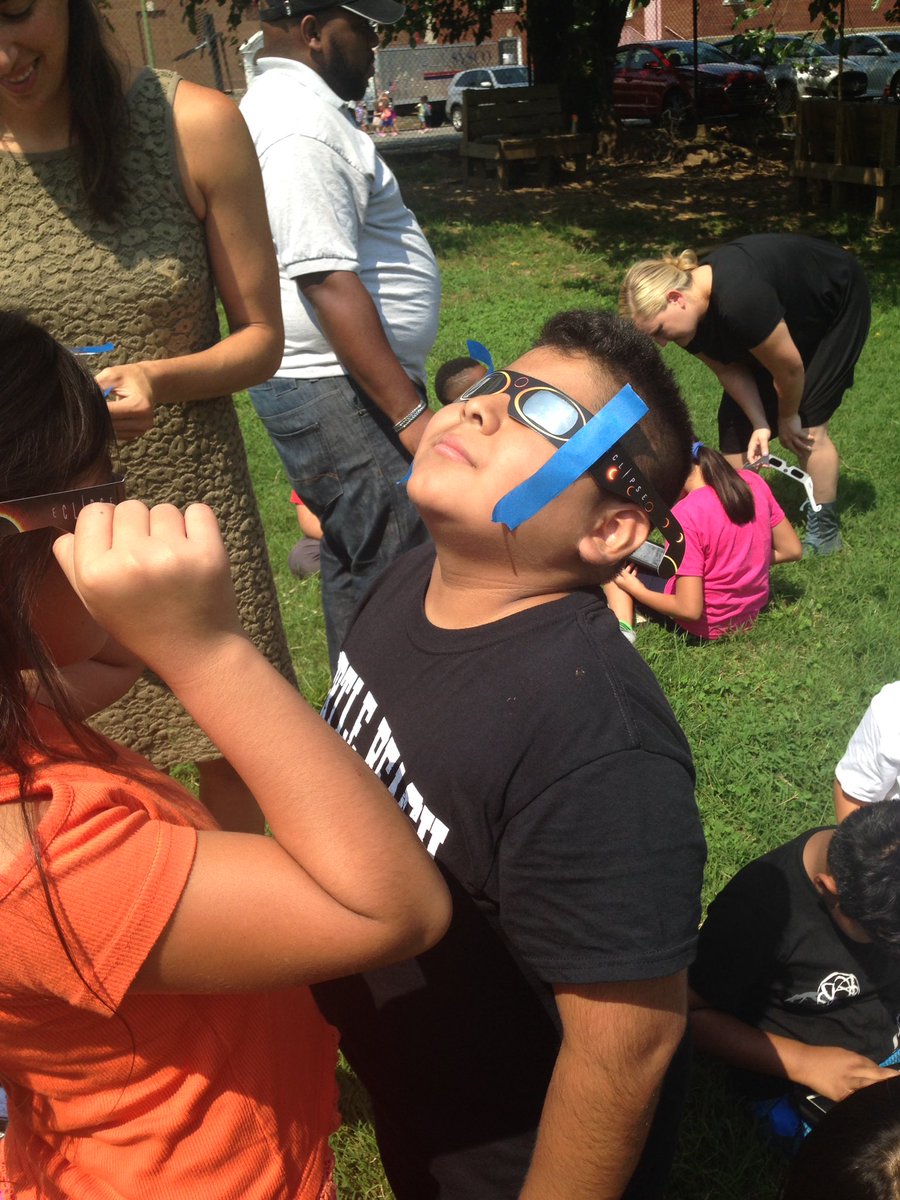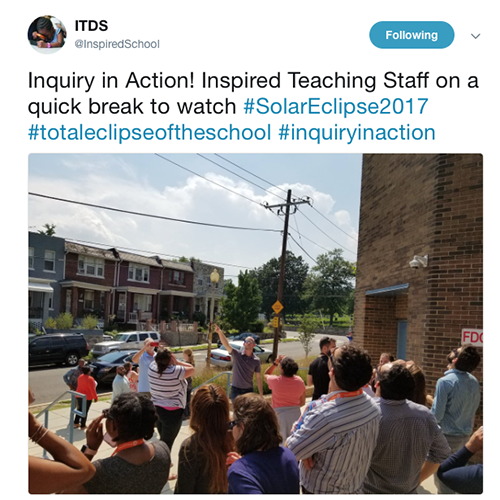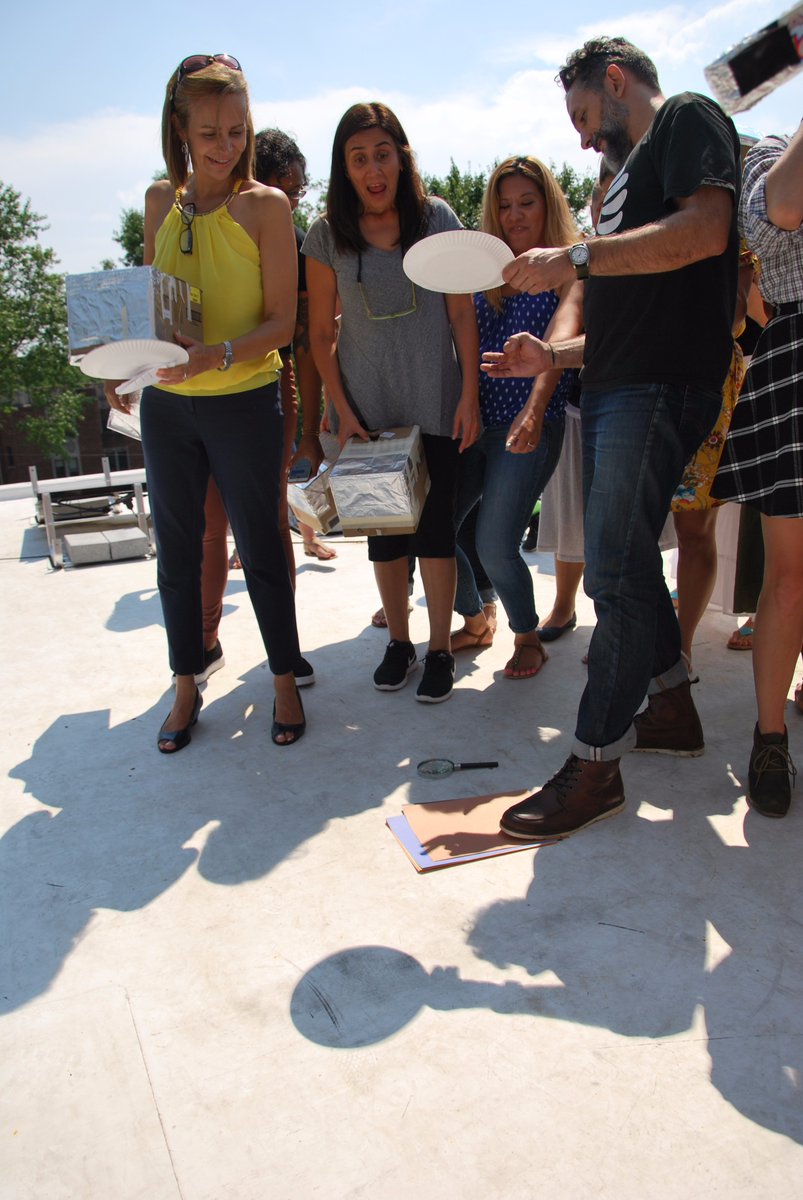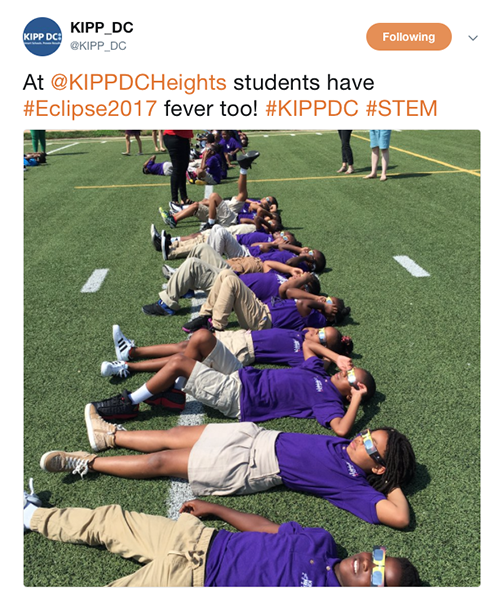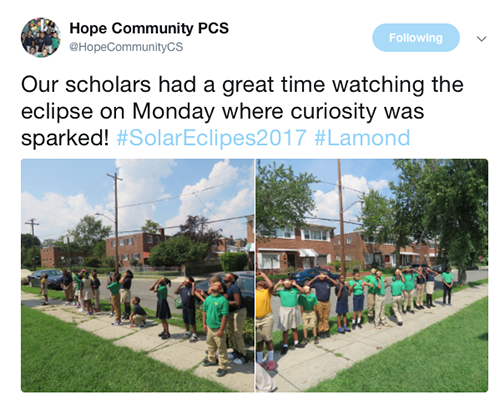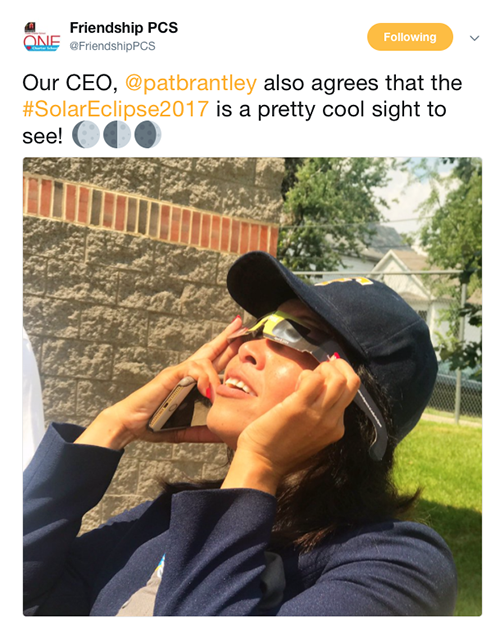 The following schools were pictured above:
Media Links -
DC Public Charter Schools enjoyed the solar eclipse together.