Howard University Middle School Public Charter School Students Feted at White House Astronomy Night Celebration
Washington, D.C. — Thirty students and their teachers from Howard University Middle School of Math and Science Public Charter School were feted at a star party at the White House October 7, in honor of the International Year of Astronomy.  President Barack Obama and First Lady Michelle Obama hosted 150 Washington area middle school students for Astronomy Night on the South Lawn of the White House.  They were joined by Sally Ride, the first American woman to travel into space, Mae Jamison, the first African American woman in space and Buzz Aldrin, the second person to set foot on the Moon and other astronauts.
The Howard University Middle School students accompanied by their principal Sue White, science teachers Dr. Kethurah Williams and Hector Telford, got a chance to learn about their universe using more than 20 telescopes provided by NASA and other organizations. They observed Jupiter, the moon and selected stars.  White said the kids were so excited about their visit to the White House. "The experience possibly changed the course of some of their lives," she said.
 
Addressing the crowd of students in attendance, President Obama acknowledged some of the men and women who have flown closer to the stars than anybody else. "If they can discover something great, so can any of you other students here tonight. All you need is a passion for science," Obama said to the youngsters. "That is why we are working to reinvigorate math and science in schools," he added.
Howard University Middle School is one of 57 public charter schools on 99 campuses which the D.C. Public Charter School Board currently oversees.  These schools serve approximately 28,000 students living in every ward of the city.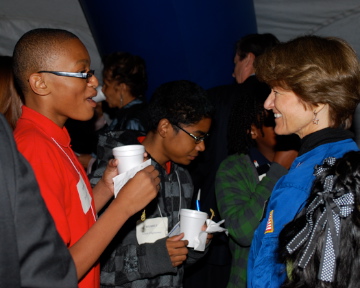 A student chatting with Sally Ride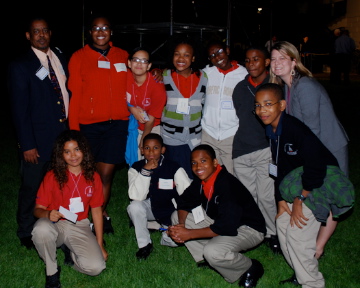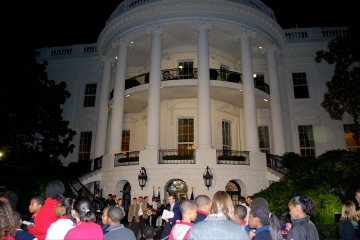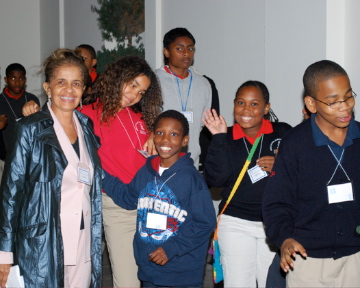 Principal Sue White with some of the students.
 Checking out the stars.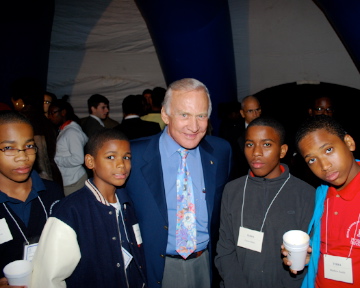 Buzz Aldrin with some of the students.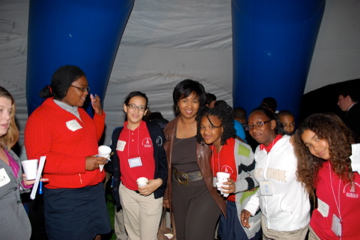 Mae Jamison with some of the students