5 Questions with Dr. Michelle Walker-Davis, Executive Director of DC PCSB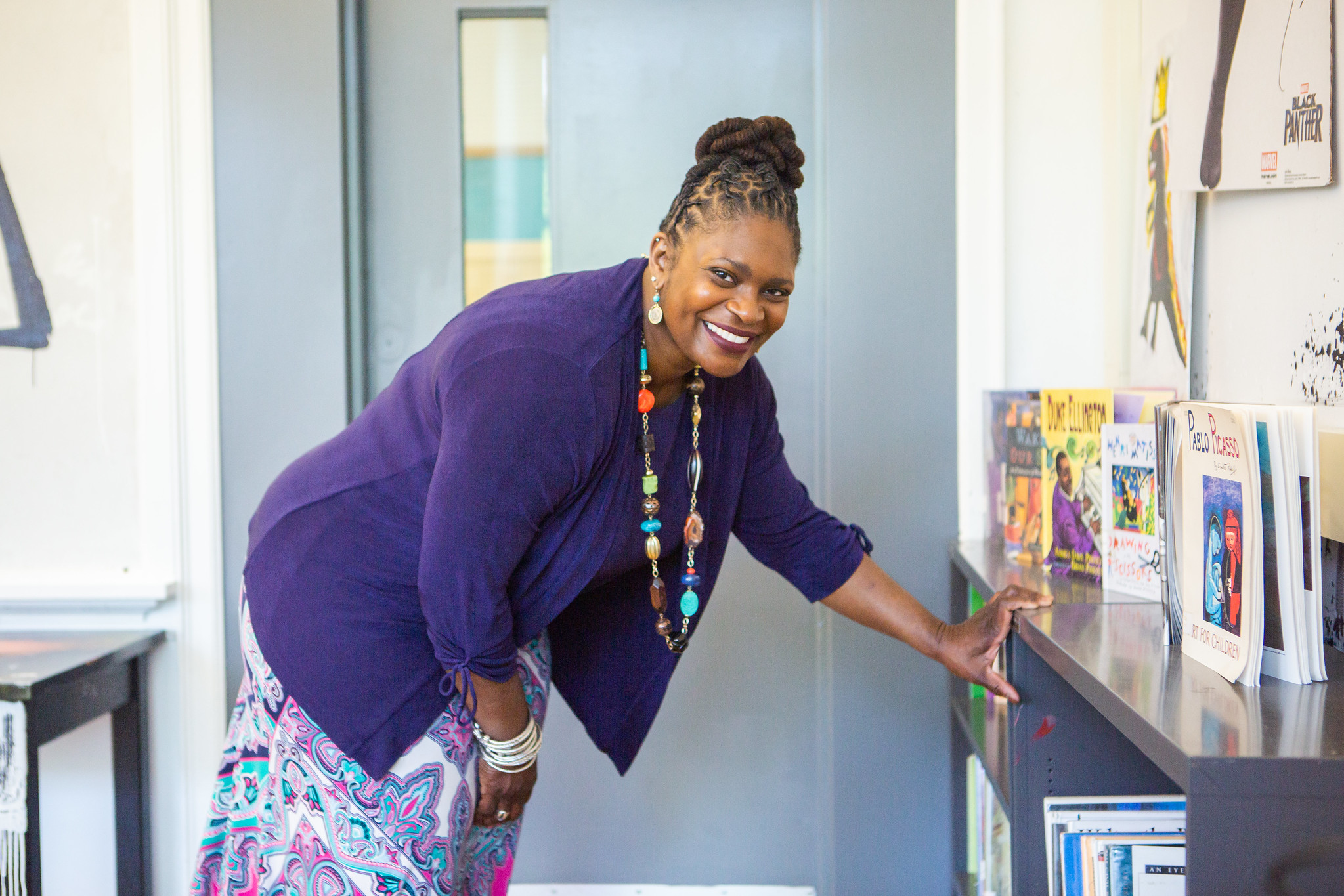 Given your experience as an educator and administrator working in communities across the country, what do you think makes DC public charter schools unique?
First, our location.  As the the nation's capital, our city has so many assets that we can leverage;  so many accessible resources all around that provide a rich history for learning, such as the museums, libraries, and parks. Additionally, our schools are surrounded by supportive communities, many universities, and more.
But ultimately, what makes our schools most unique is the people. As an educator, I know the manual for teaching and learning during a pandemic is being written in real-time; teachers and administrators have been challenged to be more creative, more collaborative, and more responsive than ever before. And in partnership with our students and their families, educators have risen to the challenge in meaningful ways. 
Creativity and agility are foundational to the charter sector. We continue to embrace these strengths as we navigate these challenging times. Our schools are ready to serve students equitably and reimagine education.
What factors do you think are most important for families to consider when choosing a school?
In speaking with families, I continuously hear they want schools that can successfully and effectively educate their children -- schools that fit different learning styles, cultures, and interests.
Families want schools to be places where students can excel academically and mature emotionally. Our vision is that each student receives a quality education that makes them feel valued, and prepares them for lifelong learning, fulfilling careers, and economic security.
And families can take all of these factors into consideration when it comes to choosing a public charter school, knowing they can find an excellent and equitable education for their student. 
What are some ways that DC PCSB is demonstrating a commitment to equity?
In service of our mission and vision, we also have a strong commitment to race, equity, diversity, and inclusion that will guide our work moving forward. It is important in this world, where racism and inequity continue to impact our students, we work to eliminate that impact. 
Our commitment includes taking the time to reflect and listen as we engage different voices when it comes to the decision-making process about our policies and practices.
What is the greatest success you've seen in the past few years, given the challenges of the pandemic?
COVID-19 has had a significant impact on our community - it has tested our faith, commitment, and ability to help each other. But one of the greatest successes that came from this time was how it reminded  us that schools are more than just places to learn. They are the centers of our community - where hungry students get a meal, receive health care, have access to the Internet, feel nurtured and appreciated - and more.
It is showing us the value of partnerships - with city officials, families, school leaders, community leaders - in navigating these challenging times to help schools provide the highest and safest learning environment for our students and their families.
And ultimately, it is showing us the resilience of both our educators and our students and their ability to adapt to constantly changing situations during difficult times. 
What are your goals when looking at the future of DC PCSB?
In our new Strategic Roadmap, we are committed to focusing on equity and the District students we serve.
Our Strategic Roadmap is our northstar - our direction. We start with focusing first and foremost on students - improving their experience, empowering them, and giving them the tools they need for success. The new Strategic Roadmap will guide our work in three areas. 
The first is Excellent Schools - and improving experiences for all DC students, especially those from historically marginalized groups.
The second is Enduring Partnerships. That means strengthening our relationships and partnerships with families, school communities, and residents so that more students receive a quality education.
 Finally, we will become a more effective organization. This means improving our internal operations and processes to do our best work in service of students.